What can I learn about my Spring MVC application by logging the Spring Framework?
You have probably noticed that a lot of stuff goes scrolling by when you startup your Spring Boot application, including some decent looking ASCII art.
  .   ____          _            __ _ _
 /\\ / ___'_ __ _ _(_)_ __  __ _ \ \ \ \
( ( )\___ | '_ | '_| | '_ \/ _` | \ \ \ \
 \\/  ___)| |_)| | | | | || (_| |  ) ) ) )
  '  |____| .__|_| |_|_| |_\__, | / / / /
 =========|_|==============|___/=/_/_/_/

If this "boilerplate" section is too short, or "looks different", or contains additional warnings or errors, this can often be your first clue that something has broken. Let's take a closer look at what all this stuff means…
Sample Code In Spring-Boot
There are many "ready to go" Spring examples in the Spring Boot project on GitHub.
$ git clone https://github.com/spring-projects/spring-boot.git
For the purpose of this discussion, let's take a look at this one:
Without really trying, we are getting a lot of useful feedback for such a simple application.
The very first line of output gives us some useful information:
name of the host server (example-fios-router.home)
process id (40353)
classpath (/Users/example/github/spring-boot/spring-boot-samples/spring-boot-sample-web-ui/target/classes)
current user (example)
startup directory (/Users/example/github/spring-boot/spring-boot-samples/spring-boot-sample-web-ui)
In the above output you can see the following sequence of events:
Tomcat is started on port 8080 (Apache Tomcat/8.5.4 in this case)
WebApplicationContext initialization (completed in 2220 ms)
Tomcat servlet is registered to receive requests to path [/]
Various spring-related Servlet Filters are registered to intercept requests to the servlet.
@Controller annotations are found and mapped to specific controller methods
JMX support is enabled
Entire startup time is benchmarked (2.399 seconds)
This is a lot of useful information that could help with a quick sanity check if your controllers are not responding.
Pump Up The Volume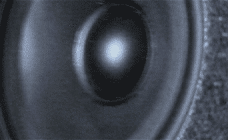 You may not realize this, but there's a ton of debugging information in the org.springframework packages that you can just "turn on".
What additional information can we get when we set the logging level of org.springframework to DEBUG? Let's find out!
Let's just uncomment that logger…
And see what we get this time (major sections omitted for brevity – try it for yourself to see everything):
tl;dr
I know. Nobody wants to read all of this output. So let me highlight some of the best parts:
ClasspathLoggingApplicationListener – Complete paths and jar files in your classpath.
PropertySourcesPropertyResolver – Properties files and property keys that Spring is hoping to find.
ClassPathBeanDefinitionScanner – Beans found on your classpath that support component scanning.
PathMatchingResourcePatternResolver – Locations in your classpath where resources are expected.
ConfigurationClassBeanDefinitionReader – Beans that are registered by a Configuration class.
ConfigurationClassEnhancer – Beans that are "enhanced" or augmented dynamically by CGLIB.
DefaultListableBeanFactory – Beans that are registered with Spring, autowired beans, caching, singletons, and circular references.
RequestMappingHandlerMapping – Mapping of bean requests to methods.
BeanNameUrlHandlerMapping – Beans that could not be found.
AutoConfigurationReportLoggingInitializer – A verbose report of what Spring Boot did and didn't find. (Very useful)
There's more here that you can read and interpret at your own pace, but I wanted to quickly illustrate how much information was available with just a tweak to your logback.xml file. When your application isn't loading, or isn't functioning as expected, the exact reasons are likely to be here.